New Emoji's Are Coming!
On June 21 2016, 72 new emojis will be released by Unicode 9.0. These changes were made by the Unicode Consortium, the people which specify the representation of text in all modern software products and standards. You can view the other changes made by the Consortium here, though if you're not overly tech-savvy it probably won't mean much to you (nor me!).
In May, the developers at Google created a proposal for 13 emojis that showed women in various professions, though it doesn't look like they have been included in Unicode 9.0 but may make an appearance in the next one.
Emojipedia created some mock-ups (below) to show us what they would look like in apple-style with a glossy finish. New emoji's include bacon, face palm, lying face, moped, selfie, kiwis and the long awaited avocado for the health nuts out there.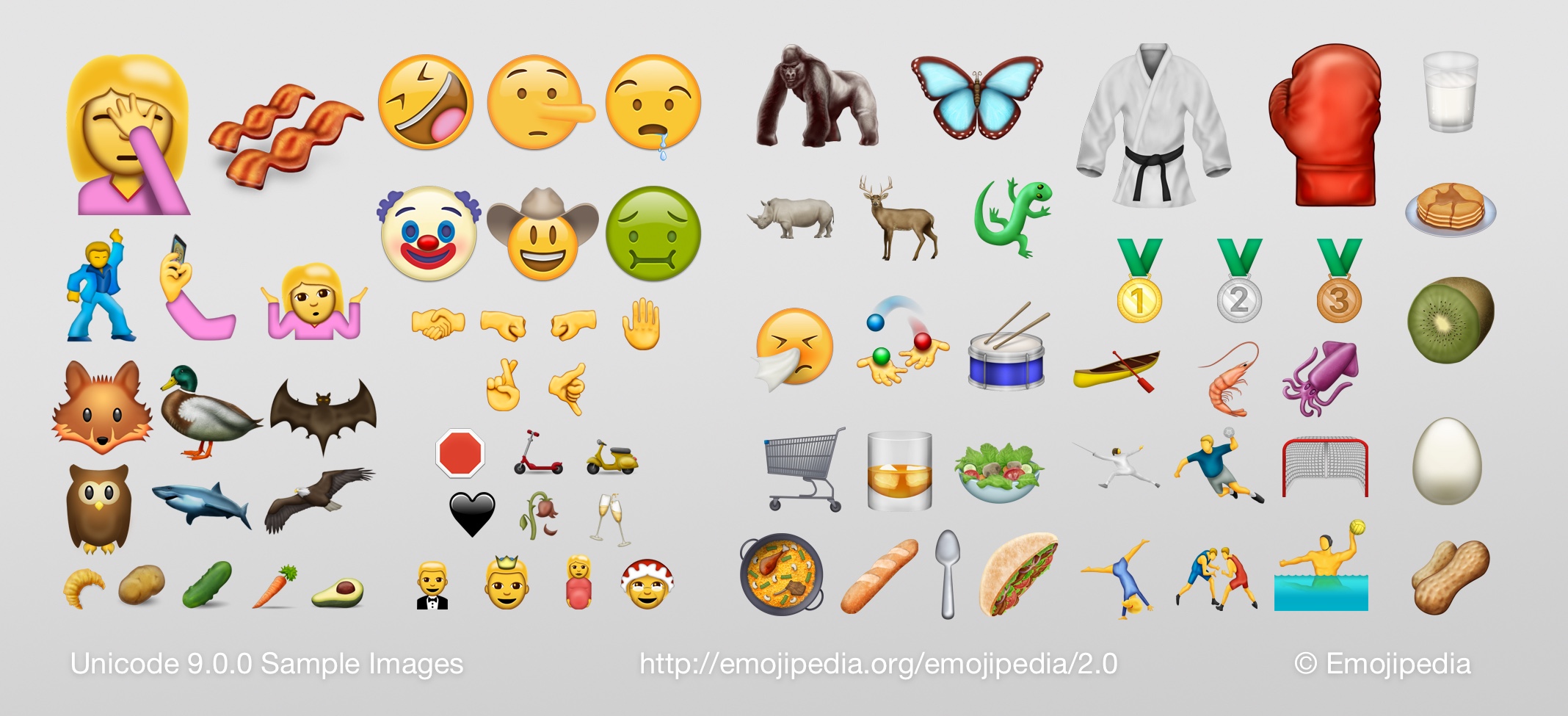 Emojipedia © 2016These are created in the "Apple-style" of emoji which is glossy, and uses a mixture of photorealistic and cartoon images. They form the Emojipedia 2.0 sample image collection.
Browse the Unicode 9 emoji list on Emojipedia.
Will they be in use from June 21?
That's not likely, vendors such as Apple, Google and Microsoft are able to include the new emoji's in public releases, but that doesn't mean you will get to use them on that day. Apple is usually the first to incorporate the changes on their phones, though this could change. Last year, when Unicode 8.0 was released in June, some emoji's weren't available until October.
So what new emoji's are you going to be using the most? Let us know on Twitter!